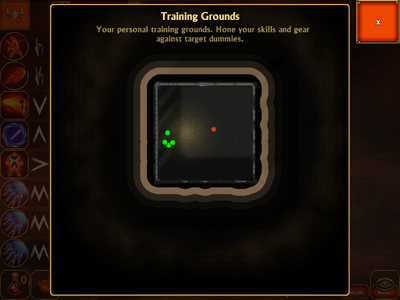 Your personal training grounds.  Hone your skills and gear against target dummies.
There are no killable monsters in this level mode.
There are none chests in this level.
This level shows various damage and defensive statistics about your character that are not included in the character sheet.
No chests, loot, or killable mobs.
Exit the level using the button on your character screen.